Details
Where:
Black Box Theater, Edmonds Community College, Lynnwood, Washington
(Easy directions & details will be sent after Ticket Purchase)
When:
Saturday October 7th, 2017
Time:
Doors Open 1:00pm, Show Time: 1:30pm
Event Information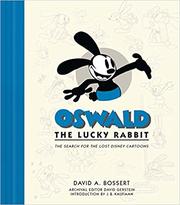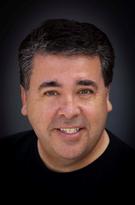 ​​
Oswald the Lucky Rabbit: The Search for the Lost Disney Cartoons is an in-depth look at the origins of the Disney Brothers Cartoon Studio and their first major fully animated success in 1927 with Oswald the Lucky Rabbit series. The narrative explores the historical importance of this character within The Walt Disney Company and recounts, first, the rejection of the first Oswald short, Poor Papa, followed by the overwhelmingly positive reception of second short, Trolley Troubles, and the ultimate loss of Disney's rights to the character and the company's modern-day journey to reclaim Disney's films.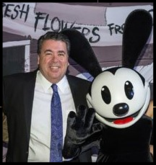 This exciting PNW Mouse Meet™ Event will take place in the charming and intimate Black Box Theater at Edmonds Community College where the theater style seating provides excellent views for every Guest. The wonderful stage and enormous screen mean a fantastic show for the audience and the presenters.
We can't wait to share this amazing opportunity to learn more about Oswald the Lucky Rabbit and so much Disney History from an Award Winning Artist, Film Maker & Author – Dave Bossert.
PNWMM's Don Morin will also host a Q&A session during the event and Dave will be available after the show for Meet & Greet and Dave will be happy to sign any of his books you bring including the brand new release of the Oswald book.
Event Venue
Multi-use, 200-seat venue for community events & live performances including theater, dance & music.
More Information
Directions
Books & More
Follow these links to get Dave's most recent books here and don't forget to bring them to be signed:
Oswald the Lucky Rabbit was created in 1927 by Walt Disney and his team through twenty-six cartoon shorts.
In his unique role at The Walt Disney Company, from 1994 until 2010, Dave Bossert worked primarily on projects that were spearheaded and executive produced by Roy E. Disney.
A stunning tribute to the lifelong friendship and collaboration of Salvador Dali and Walt Disney. In 1945, the two began working on a project together, intended to be a short animated film called Destino.