Details
Where
Black Box Theater, Edmonds Community College, Lynnwood, Washington
(Easy directions & details will be sent after Ticket Purchase)
When
Saturday January 27th, 2018
Doors Open 1:00pm, Show Time: 1:30pm
Event Information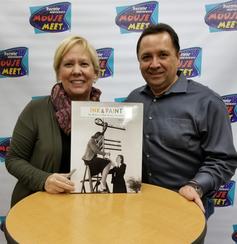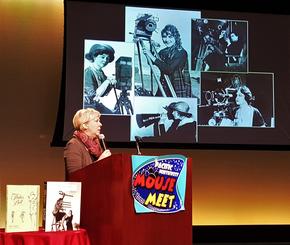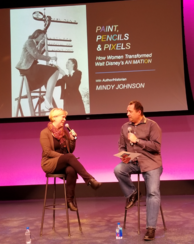 ​

In her latest landmark book, ​​INK & PAINT: The Women of Walt Disney's Animation,author Mindy Johnson pulls back the celluloid curtain on the nearly vanished world of ink pens, paintbrushes, pigments, pencils and tea. From the earliest black-and-white Alice Comedies to the advent of CAPS and digital animation, meet the pioneering women who brought hand-rendered animated stories to vibrant, multicolored life at Walt Disney Studios and beyond. Extensively researched with the full support of the entire Walt Disney Studios
archival resources, plus a multitude of private collections, firsthand accounts, newly discovered materials, and production documentation, as well as never-before-seen photography and artwork, this essential volume redefines the collective history of animation.

This exciting PNW Mouse Meet™ Event will take place in the charming and intimate Black Box Theater at Edmonds Community College where the theater style seating provides excellent views for every Guest. The wonderful stage and enormous screen mean a fantastic show for the audience and the presenters.
We can't wait to share this amazing opportunity to learn more about "The Women of Walt Disney's Animation" and so much Disney History from an Award Winning Author and Historian – Mindy Johnson.
PNWMM's Don Morin will also host a Q&A session during the event and Mindy will be available after the show for Meet & Greet. Mindy will be happy to sign any of her books you bring to the event.


Notice: Trying to access array offset on value of type null in /var/www/wp-content/themes/pnwmousemeet/single-pnw_mini_meet_ups.php on line 123

Notice: Trying to access array offset on value of type null in /var/www/wp-content/themes/pnwmousemeet/single-pnw_mini_meet_ups.php on line 123

Event Venue
Multi-use, 200-seat venue for community events & live performances including theater, dance & music.
More Information
Directions
Books & More
Follow these links to get Mindy's most recent books and don't forget to bring them to be signed.
From the earliest origins of animated imagery, the colorful link between paper and screen was created by legions of female artists working on the slick surface of celluloid sheets. With calligraphic precision and Rembrandtesque mastery, these women painstakingly brought pencil drawings to vibrant, dimensional life.
Tinker Bell: An Evolution is a full biography of the fiery little fairy. Designed in collaboration with the Animation Research library, it contains artwork that has never been seen before.