Introduction
Meet the voice of California Adventure!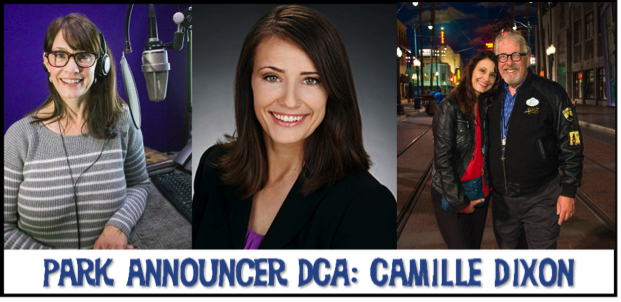 Camille Dixon is heard in Southern California as the Park Announcer for Disney California Adventure and as a promo voice on PBS SoCal. She is the signature voice for Kroger-owned Smith's, King Soopers and City Market in the Intermountain West. Camille's narrations bring vitality and clarity to every endeavor from automotive repair to x-ray technology. Non-broadcast clients include Allergan, Cisco, Hyundai, Liberty Mutual, Raytheon and Toshiba.
On television, Camille has built a career sharing knowledge and understanding of our world as host of numerous PBS pledge specials. Her work with public broadcasting began as a classical music host on public radio for ten years. Camille is the host and co-producer of the public television series, "ON TOUR: Exploring Creativity and Innovation".